A Yiben is a very hostile alien. When they die, a baby is made in their place, the baby having all his/her old memories and thoughts. Jacoby Heidu likely killed them all, making the species extinct, or possibly endangering them.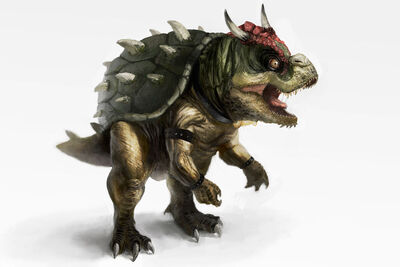 Dowser
Dowser is the leader of the Yiben Army. He normally wears a mask to shield himself from the eyes of his army. Some say he wasn't even a Yiben. Jacoby Heidu killed him with a blaster when he ambushed the Yiben Space Station.
Trivia
He is a parody of Bowser, from the Mario series
Jacoby Heidu did prove he was a Yiben, after taking off the mask of the deceased Dowser.